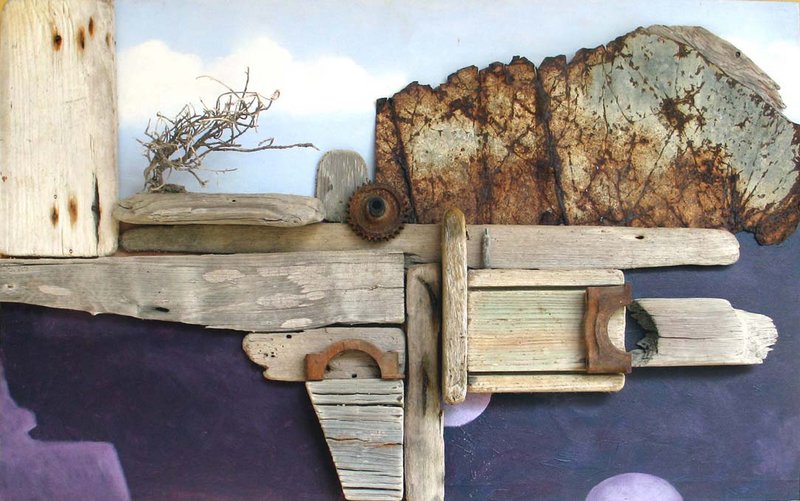 110 x 50 x 7 cm, © 2003, sold
Three-dimensional | Sculpture | Wood
The old stone quarry Patrick on the coast, close by the village Barber on the Island of Curacao, is a very surrealistic scene by itself. Old stone crushing machinery that is crumbling away due to old age and the salty air together with the strange location create an eerie feeling. All the materials I used for this collage were found around these machines. It's one of my faforite spots of the Island.