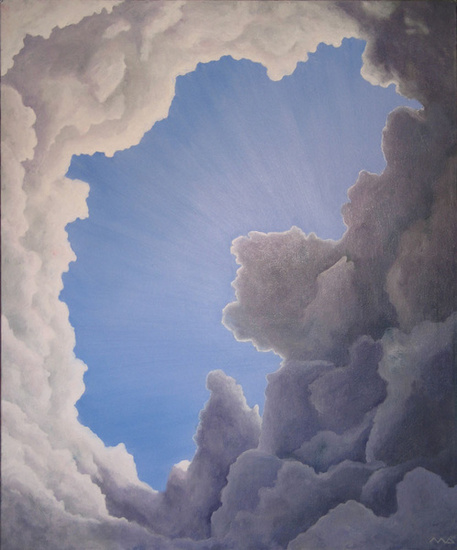 70 x 40 cm, © 2006, sold
Two-dimensional | Painting | Oils | on canvas
Ora luna ta bari: when the moon sweeps clean the heavens. An old saying on Curacao, meaning: Don't go outside when you see the light of the moon appearing but not the moon itself. If you do, you will meet monsters and maybe even the devil himself.