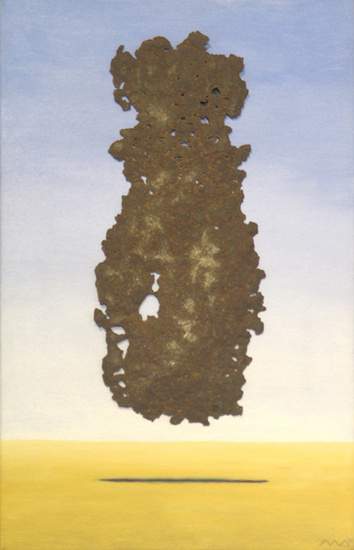 35 x 20 cm, © 2010, price on request
Two-dimensional | Painting | Oils | on canvas
I once stepped out of my car when on this rusty piece of metal. Later that evening I mounted it on a painting I was working on. They went well together. But I still don't know what it should resemble, hence "Fata Morgana"