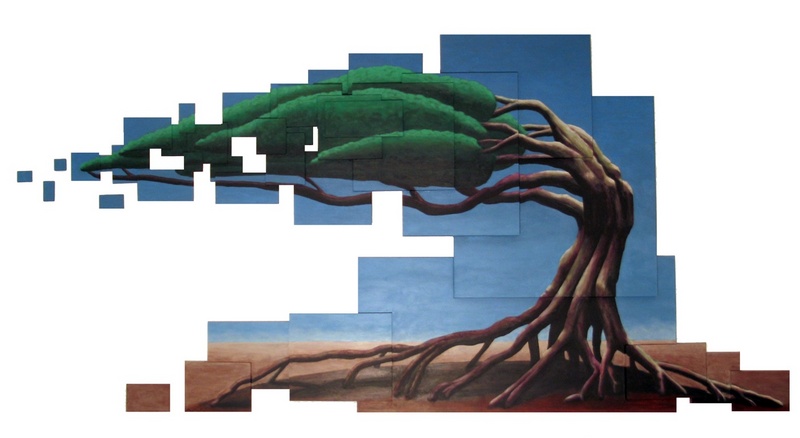 115 x 250 x 8 cm, © 2010, sold
Two-dimensional | Painting | Acrylic | on panel
Divided culturally, politically, financially and so on. Still we are part of the same tree. From the roots all the way up to the leaves, we are divided, but we are standing firm. We will not fall down or apart. This is who we are as Curacao, divided, but standing.