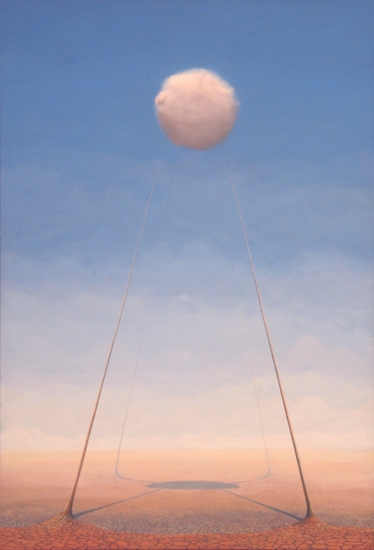 80 x 50 cm, © 2010, sold
Two-dimensional | Painting | Oils | on canvas
In paintings like the "Dreamcatcher" I play with holding on to a cloud. To me clouds are like thoughts, dreams and maybe even the spirit. It's almost impossible to hold on to. But you should try. In one of my sketches of "The Dreamcatchers" this composition was so much alike the Sputnik satellite, I just had to give it this title. And this title gave it a whole new meaning.